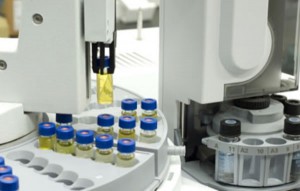 La experiencia adquirida en la aplicación de las técnicas cromatográficas nos permite desarrollar procedimientos adecuados para la validación de las diferentes metodologías implantadas. De este modo se asesora a diferentes Empresas y Laboratorios sobre el empleo correcto de esas técnicas.
Obviamente esta línea  participa y se solapa con las anteriores, dado que en su mayor parte emplean técnicas cromatográficas. De este modo se  ha colaborado con Crystal Pharma y Ragactives (Gadea) sobre Desarrollo y validación de metodología para control de materias primas e intermediarios de síntesis en la fabricación de principios activos.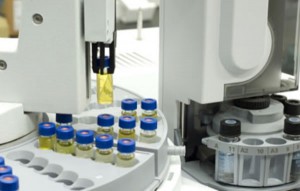 The experience gained in the application of chromatographic techniques allow us to develop appropriate procedures for the validation of different implemented methodologies. In this way, we have advised different companies and laboratories on the correct employ of these techniques.
Obviously, this research line involves and overlaps with the others, as chromatographic techniques were employed in all of them. Thus, we have collaborated with Crystal Pharma and Ragactives (Gadea) on the development and validation of methodologies for controlling raw materials and synthesis intermediates in the manufacture of active ingredients.